The Walk, East Riffa, Bahrain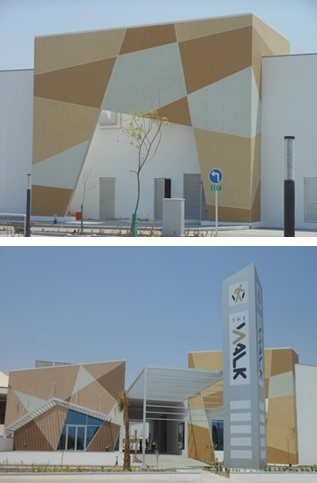 PVC stop beads and corner beads from the Renderplas range, provided an aesthetic and practical solution for this new build project. Creating crisp, durable edges to the large external render panels which give The Walk its distinctive geometric form.
Also, by using brilliant white PVC beading, rather than a metal alternative, the desired finish was achieved with no need for painting.
Non-corrosive and UV resistant, Renderplas PVC beads will withstand the intense heat and humidity of Bahrain's summer months, ensuring that the project stays looking fresh and new for longer with minimal maintenance.