RENDERPLAS NEWS

Sustainability Survey - Architects and Housebuilders are specifying Renderplas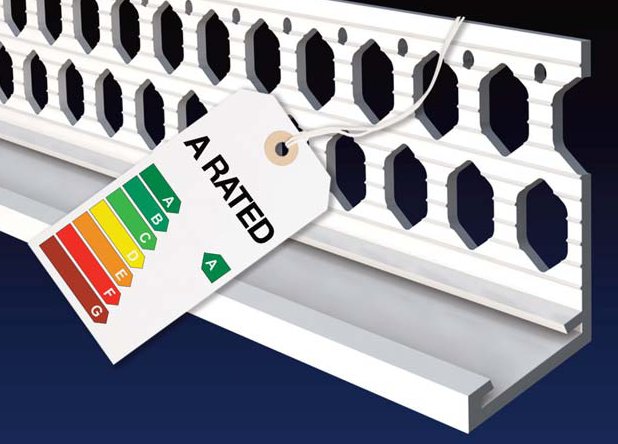 A survey of architects and housebuilders commissioned by Renderplas, the PVC render beading manufacturer, provides an interesting insight into attitudes to sustainable building products in the face of increasing environmental obligations for the construction industry. The survey explored to what extent a product's sustainability shapes specification, and whether system components like external render beads are subjected to the same environmental scrutiny as the main building elements such as windows, walls, and roofs.
"80% of architects and housebuilders surveyed said they specify external render"
Specification of building components that make up a relatively small proportion of a system, as in the case of render beads, has tended to fall within the remit of the system designer or rendering sub-contractor. Of the 183 architects and housebuilders interviewed on behalf of Renderplas, 146 said they had specified external render on at least one of their projects during the past two years. These companies were then asked if they would change their choice of beading if they knew that another product had a better sustainability rating.
"39% of housebuilders already specify PVCu building products in place of metal"
The 146 companies were told how an independent life cycle assessment of a PVC building product had shown that it had a lower carbon footprint and a lower environmental impact (measured in Ecopoints) than its metal counterpart, owing to the product being made from recycled material. They were then asked if this information would influence their product choice. Excluding respondents who are already specifying PVC building products for their inherent benefits, such as lower cost and freedom from corrosion, 43% said they would specify PVC if it was recycled as opposed to virgin material. In addition, if a building product was made from recycled material more than half of all respondents said they would specify PVC products in preference to metal either for their performance advantages, or because of the environmental benefits of using lower energy recycled material.
"37% of architects would specify render beads made from recycled PVCu"
Daniel Leedham-Green, Managing Director of Renderplas, says that whilst it was encouraging that the majority of respondents would choose products made from recycled PVC rather than those that use virgin material, this differential is not always fully understood. "From our experience, PVC beads are often regarded as being all the same," he comments. Although most of the steel that is commercially available in the UK has a consistent level of recycled content, about 65%, there is no comparison in energy terms between virgin PVC and recycled PVC. Daniel Leedham-Green continues: "In fact, you could say that recycled PVC, which mainly comes from the waste products of window fabrication is as different from virgin PVC, formed from petrochemical distillates, as wood is from aluminium."
Summing up the survey results, Daniel Leedham-Green says: "This research highlights how the construction industry, together with eco-conscious manufacturers like Renderplas, must work towards clearing any confusion about the sustainability of different building products so specifiers, and end-users, can make more informed choices.