RENDERPLAS NEWS

Renderplas step in to help Walking With The Wounded Charity
When Renderplas got the call to step in and help the Walking With The Wounded Charity there was no hesitation.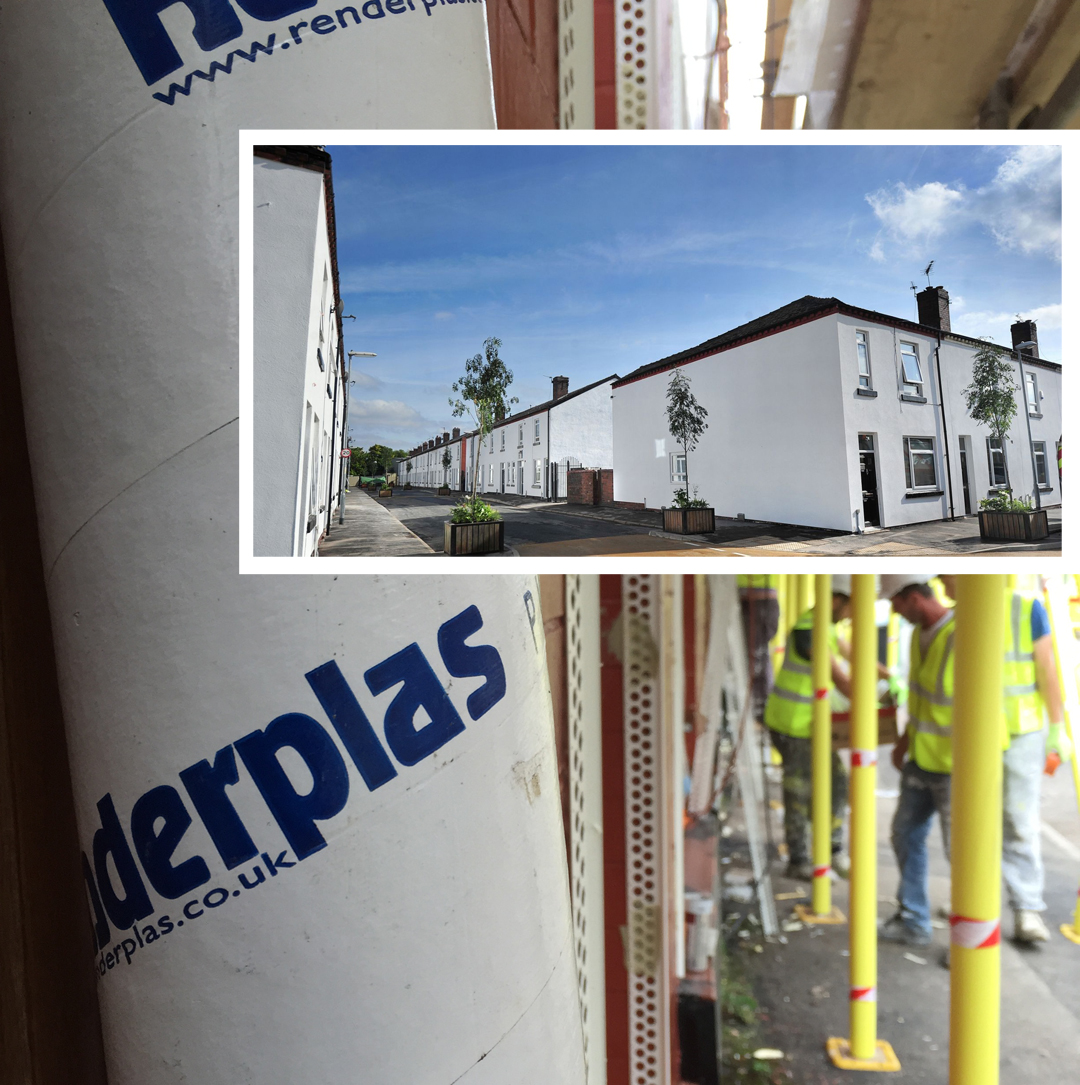 "We received a call from the makers of BBC's DIY SOS to say that they were on the set of the programme and about to render an entire street as part of ' The Big Build' charity project and they had no render beads" says Managing Director Daniel Leedham-Green. "Of course we had no hesitation in donating a consignment of our PVC render beads and within hours we had everything they needed dispatched and on their way."
The project brought together Manchester City Council, BBC's DIY SOS The Big Build, charities Walking With The Wounded and Haig Housing, plus Adactus Housing Group to create large adapted residential homes for veterans and their families and a veteran walk-in support and advice centre out of empty properties on street in Manchester.
At the same time, improvements were made to give disabled access and a facelift to all 62 properties.
The aim of the project was to create a veterans' housing community with private space for therapy and counselling to be run by Walking With The Wounded within a well established residential area. It also offered training, employment and an opportunity for wounded veterans and existing residents to fully integrate into a life after the Forces.
Nick Knowles, the BBC DIY SOS presenter, said: "We couldn't have done this without the amazing support of all the trades and the enormous amount of help in time, materials, labour and much more."
Daniel Leedham-Green continues: "Our business is built on being able to respond quickly to demand with robust, exceptionally well engineered PVCu beads that make installation a quick and simple task. We have over 1 million metres of PVC beads for render and plaster in stock so we were able to support their plea for help instantly.
"It has been such a pleasure to give our support to this tremendous charity, their dedication and the dedication shown by those that need them is an inspiration."