RENDERPLAS NEWS

Turtally sustainable PVC beads - Renderplas Managing Director tells us how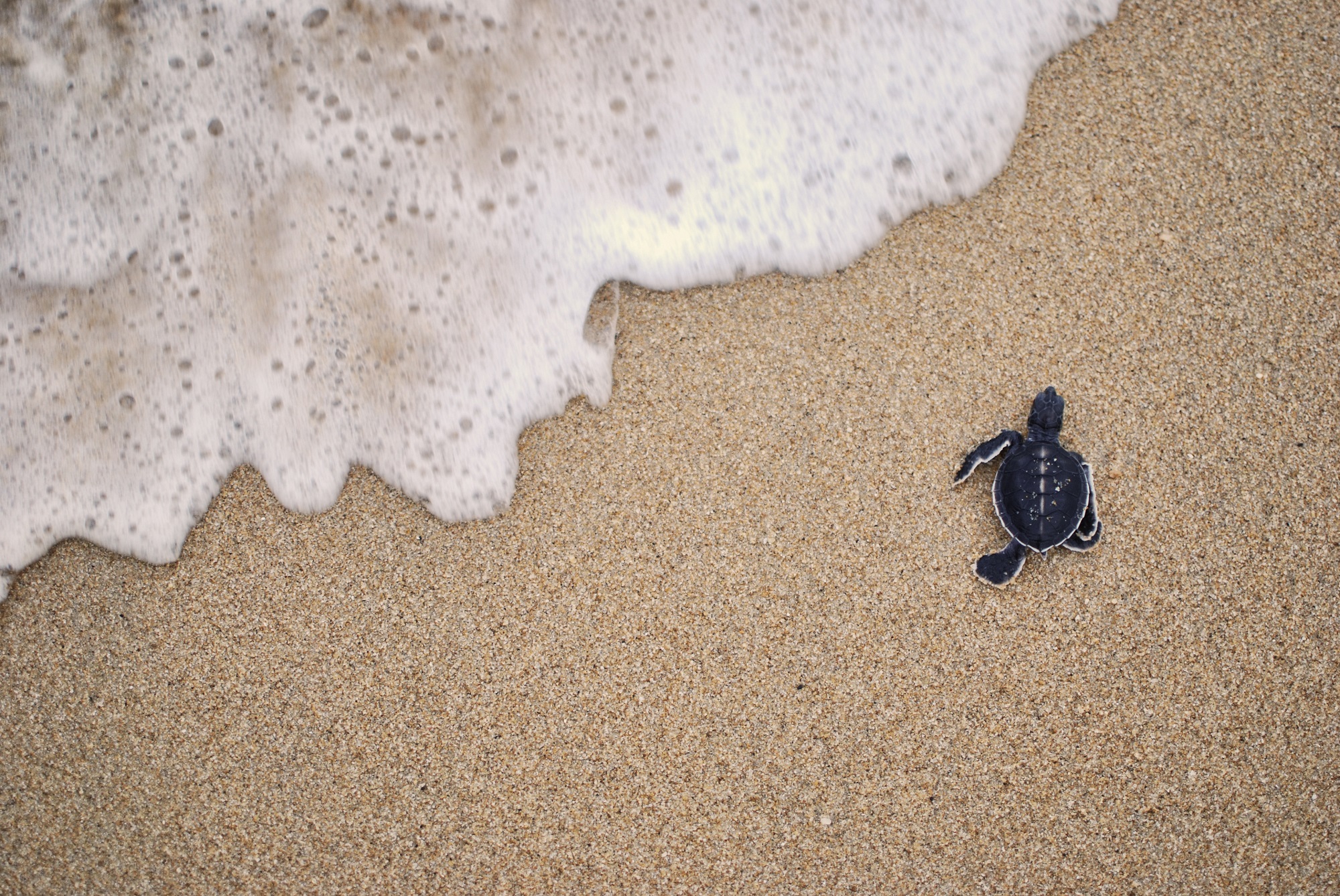 Like his father before him, current managing director of Renderplas, Daniel Leedham-Green, is absolutely committed to ensuring that the production of millions of linear meters of Renderplas PVC beads every year used for rendering, plastering, dry lining and external wall insulation, actually contribute to a sustainable environment rather than harming it...

When Renderplas was launched almost 30 years ago, not many of us understood the potential threat to our environment caused by single use plastic. Since those days, we have all become much more aware of the effect that mass consumerism is having on our planet; in particular the effects of single use plastics which can fail to break down, remaining as whole or partial objects littering the ocean – who can forget the terrible image of the poor sea turtle with a drinking straw up its nose and countless other images of wildlife ensnared or harmed by discarded single use plastic items?

Even in the early nineties, however, many people were already switched on to this issue, amongst them Renderplas founder, Kevin Leedham-Green, who was aware and concerned enough about safeguarding the environment to ensure that the
PVC beads he was manufacturing had a high content of recycled material: stop beads, bellcasts and corner beads were all made from 100% recycled material.

With the worldwide building and construction industry acknowledged as a massive producer of plastics, second only to the packaging industry, how does the current MD, Daniel Leedham-Green, reconcile this with his ideals of sustainability? Daniel was happy to answer some questions on this issue, in order to try and dispel some of the myths around single use plastics in the construction industry and promote a positive and progressive discussion around the issue:

Q: How would you define single use plastic?
DLG: For me the term refers to any plastic item that is used to complete a single short-lived action. This could be using a plastic stirrer, drinking out of a plastic bottle or flossing your teeth with a piece of floss held by a plastic stick.

Q: What are the main uses of plastic within the construction of a typical home, and why don't you consider them to be single use?
DLG: These days a typical new build home in the UK will have plastic soffits, fascias, windows, guttering, pipework and cable sheaths. These products are designed to last for decades with an emphasis on maintaining performance with minimal maintenance. In the case of Renderplas PVC beads they are designed to last as long as the render, typically 25 years or more, and they last longer than metal.

Q: How do you believe that the PVC beads Renderplas manufacture contribute to a sustainable future?
DLG: The longevity of plastic products means their embodied energy is relatively low when measured against how long they perform their purpose. The ecological definition of sustainability is development that satisfies the needs of the present without adversely affecting the ability of future generations to satisfy their needs. Renderplas achieve this by producing white PVC beads made predominantly from waste material from the vast manufacturing process of building components, which makes them a completely different prospect for sustainability and a great development in the way that building components can perform.

Q: Could you expand on that?
DLG: It is really important to distinguish between 'single use' and 'throw-away' which in today's rhetoric are talked about as being one and the same. A plastic straw or stirrer used for a minute is a very different thing from a PVC bead that lasts for 25 years. As our population continues to grow we will inevitably continue to manufacture more single use plastics.

Q: So, what is the answer?
DLG: To put it simply, the answer is we need to reprocess all of our waste. With the life-span of an average newly constructed dwelling expected to be anywhere between 60 to 150 years, I see the use of products like a Renderplas PVC bead as being totally sustainable. Even if the render needs replacing or when the building reaches end of life, our PVC beads can be removed and easily recycled. So not only is the sustainability cycle complete, we are contributing to the requirements of Part L.

Q: Are sustainable credentials beginning to influence and inform the choice of specifiers, house builders and contractors?
DLG: We are beginning to see more specifiers seeking us out because of our sustainable products, however without legislative change, cost will remain a dominant factor in the final choice. Renderplas is proud to manufacture its beads in the UK and to provide a low carbon alternative to cheap imports. This means that quality is assured, Renderplas beads will not perish and they will not need replacing; it is the old adage of quality over quantity. However, this also means that our PVC beads come at a price which, while competitive, will never be the cheapest beads on the market and nor should they be. At the end of the day specifiers will often specify what the market dictates and I believe that over the coming years we will see a big change in buying patterns away from cheap imports towards locally manufactured, sustainable goods, ultimately driven by the demands of the end user. Of course there are many excellent architects leading the way as well.

Q: Would you say that the use of plastic products in the construction of modern properties has a positive benefit in terms of the environment?
DLG: When sustainably manufactured and supplied, without a doubt. PVC building components have far greater insulation properties than traditional metal counterparts, for example Renderplas beads eliminate the cold bridges that are caused by traditional steel beads, aiding the thermal efficiency of the property and therefore cutting down on heat loss and energy consumption in the home. Good quality PVC products require far less maintenance than traditional building materials, plastic is impermeable and does not perish, rust or corrode. It is also easier to cut and handle and so produces far less waste during installation. Even virgin PVC has lower embodied energy than metal but our recycled PVC in Renderplas beads are a sixth of that again. And the energy required to recycle PVC is far lower than many other materials.

Q: What is Renderplas, as a company, actively doing to ensure that your ideal of sustainability is met?
DLG: We have gone further than just BBA certification. Renderplas were the first PVC bead manufacturer to complete a full life cycle assessment (LCA) providing Ecopoint calculations for our products. In an independent environmental profile report, Renderplas PVC beads achieved the top eco-rating available of "excellent" at just 0.004 Ecopoints per kg installed. To comply with REACH legislation, we have removed all harmful additives from our beads which are classified as ecologically benign.
The Renderplas mantra is: beading solutions for a sustainable future and everything we do as a company is focussed on delivering this statement. From conception 30 years ago, we have worked hard to innovate and lead the PVC bead industry in the field of sustainability.

Q: Do you think that the damage caused to our planet by the mass use and disposal of single use plastics has gone too far to reverse?
DLG: You can't think like that and I would like to believe that in the future baby sea turtles will be able to set off on their journey out to sea without having to contend with our discarded plastic polluting the ocean. The shift, by housing developers as well as local authorities, towards eco housing developments using sustainable products and building methods as the norm is a great step in the right direction.